The Chorale began in 1992, founded by Ron White as Cantati Evangelica, and was dedicated to singing sacred choral concerts of music from many historical periods in churches and auditoriums throughout the Twin Cities and surrounding regions. Following Ron's retirement, and with new leadership under Ken Fenton, the Chorale formally incorporated as a 501(c)3 non-profit entity in 2007 with a new name — Twin Cities Master's Chorale.
Following the Chorale's recent two-year COVID-induced hiatus, it is eagerly, optimistically, and enthusiastically resuming all choral activity in Fall 2022, re-imagined and revitalized with a fresh identity, major leadership and administrative changes, and a new name — Chrismon Chorale. The term "chrismon" is a contraction of the Latin, "Christi monogramma," meaning monogram of Christ, and represents the Chorale's desire to embody Christ through its music and the truth of its message.
As it is re-imagined, the Chorale's unique mission, however, has not changed. It exists ". . . to present concerts exclusively from the collected works of sacred choral music that comfort, uplift, and inspire, seeking to perform them with the highest level of musicality and artistry, singing as people who personally believe and know the truth of the message that they proclaim, and offering them as a sacrifice to the glory of God."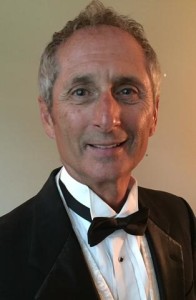 The Musical & Artistic Director. Until his recent retirement, Professor Larry Bach served as Conductor and Artistic Director of the North Central University Chorale and choirs, and as Dean of the NCU College of Fine Arts. He also continues to serve as Canticle Choir Director for St. Andrew Lutheran Church in Eden Prairie. Bach sang for many years with the Dale Warland Singers, serving several years as an associate conductor. He has also served as a frequent guest conductor and clinician for churches and high school choirs. A lifetime member of American Choral Directors Association (ACDA), he holds a BA degree in vocal performance from West Virginia Wesleyan College, a MM (Master of Music) in choral conducting from the University of Minnesota, and has completed all course work and examinations for the DMA (Doctor of Musical Arts) in choral conducting from the University of Iowa.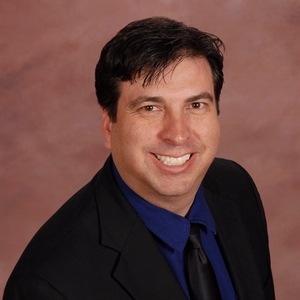 The Accompanist. Dr. Joshua L. Tompkins, the Chorale's Accompanist, is an active pianist, recording artist, arranger, educator, and conductor. He earned his Doctorate of Musical Arts from the University of Minnesota under the tutelage of Professor Alexander Braginski. Tomkins enjoys performing a variety of music ranging from classical to sacred, jazz, and popular. His recordings on National record labels, and his private label, represent his interest and ability across a variety of musical genres. Tompkins is currently a faculty member at North Central University in Minneapolis, teaching music theory and piano. He also serves as Director of Music at Presbyterian Church of the Way.
Performing Members include:  Those singing with the Chorale at the time that choral activity was suspended in 2020; former members who have previously sung with the Chorale and wish to return; members of established, acknowledged church choirs; those who have sung in semi-professional, or professional choirs; former choir members whose churches have discontinued their choirs and who wish to continue singing sacred choral music; alumni from North Central University choirs who have sung under Larry Bach, and from other college choirs with an established choral tradition who reside in the Twin Cities and in greater Minnesota.
Chrismon Chorale is a non-profit, tax-exempt 501(c)(3) organization. All contributions to the Chorale are tax deductible. The Chorale depends on free-will concert offerings, member dues, donations, and sponsorship for fiscal support. Donations can be sent through PayPal or by mailing a check to:  Chrismon Chorale, PO Box 130334, St Paul, MN 55113.